Comparing Software & Tempted by a New Direction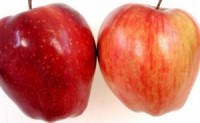 The dominance of Adobe in our business is frightening in an all-our-eggs-are-in-one-basket sort of way. Now that they have become a subscription-only software company, one of these days, we will have to make some tough decisions. When our current Adobe creative suite(s) (which we own) become outdated, the only option will be to subscribe to the cloud-based or switch. This horror story leads me strongly in the direction of swithching: https://medium.com/@ramijames/bye-bye-adobe-3c3ba22c4ac0
But to what? How we would function without Photoshop and InDesign… Revert to Quark? I haven't used it since about Quark 2.o. (Although it does have a very appealing notice on the QuarkXpress homepage: "QuarkXPress 2015 is available as a perpetual license for Mac OS X and Windows, no subscription required. Get your lifetime license today.")
But a decent Photoshop replacement? What would that be? For a Mac-based office, such as ours, perhaps the answer is Apple's own Aperture. Anyone have any experience with it? Or Pixelmator?
Oh wait. Aperture is gone, as MacRumors noted last February, "Apple first announced the shuttering of both Aperture and iPhoto back in June, but the company did not specify at that time that the software would be removed from the Mac App Store entirely. Instead, it said only that there would be 'no new development of Aperture' as it focused its resources on Photos for OS X."
The new "Photos" for OSX is supposed to take on the heavy lifting now. But the same report notes that, "The general opinion is that in its current iteration, the Photos for OS X software is not suitable for professional users, and those who currently use Aperture will want to continue with the software or switch to an alternative like Lightroom." But wait, I can't get Aperture if I didn't already have it; and Lightroom circles us back around to Adobe and the Creative Cloud issue.
With a little searching, I found Affinity Photo from Serif software, and just downloaded the free beta version. Initial reviews sound very promising. And if it holds up, I will certainly be investigating Affinity Designer as an Illustrator replacement. Adobe may have shot itself in the foot when it tried to become rule the (image) world.
We'll be looking around now because whatever we choose, if it's something new, we'll have that godawful learning curve.