Google's Done Something Friendly. Or maybe not?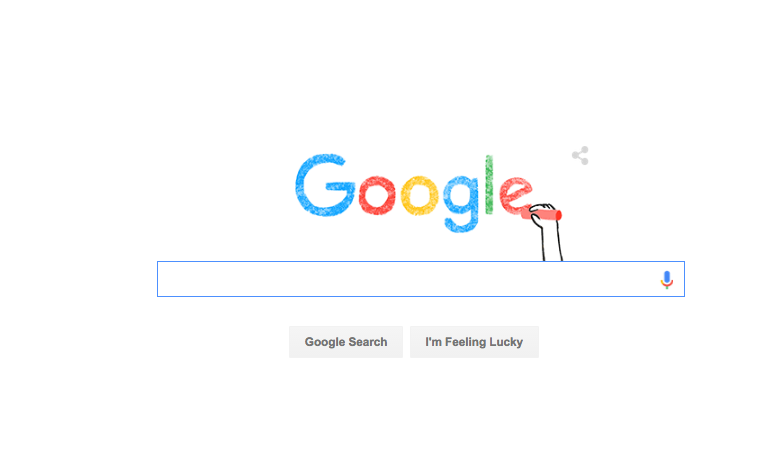 Google unveiled a new logo yesterday, with much fanfare and no serifs. Reviews seem to be mainly positive, with many commenting on the friendly, open, childlike sensibility of the new design.
Some of use here are feeling friendly towards it, too, though others have said, disparagingly,  "It looks like something from Toys R Us!"  We also like the reviewer at Slate who said that given Google's power and influence, "As other brands follow suit, serifs may be headed the way of calligraphy." Bye bye Garamond, Didot, Bodoni and Bembo.
As Mark Wilson writes in Fast Company, what seems to be a the core of the redesign is this: "Google has created a logo that can read as well on a 2.5-inch Android Wear watch face as it does your 50-inch TV playing Chromecast.
Of course, in some contexts, even the smallest version of six whole letters is too much to fit. So Google also introduced an abridged "G" logo, itself rendered in the four colors of the full Google logo, for the tightest of spots."
The conversation about it today is entertaining and interesting, although I doubt very much that Google is listening to the gainsayers. They do seem bent on promoting themselves more and more as Friendly and Open and Childlike, even as they become larger, more powerful and, as one person here put it, "bent on global domination."
Here are some of the better reviews of it as of this moment:
http://www.fastcodesign.com/3050613/googles-new-logo-is-its-biggest-update-in-16-years?utm_source=facebook
http://www.slate.com/blogs/browbeat/2015/09/01/new_google_logo_reviewed_by_a_web_designer.html
http://www.slate.com/blogs/future_tense/2015/09/01/google_s_new_animated_logo_is_the_future_of_mobile_branding.html
http://www.theverge.com/2015/9/1/9239769/new-google-logo-announced
http://www.wired.com/2015/09/googles-new-logo-trying-really-hard-look-friendly/