Sign of the Times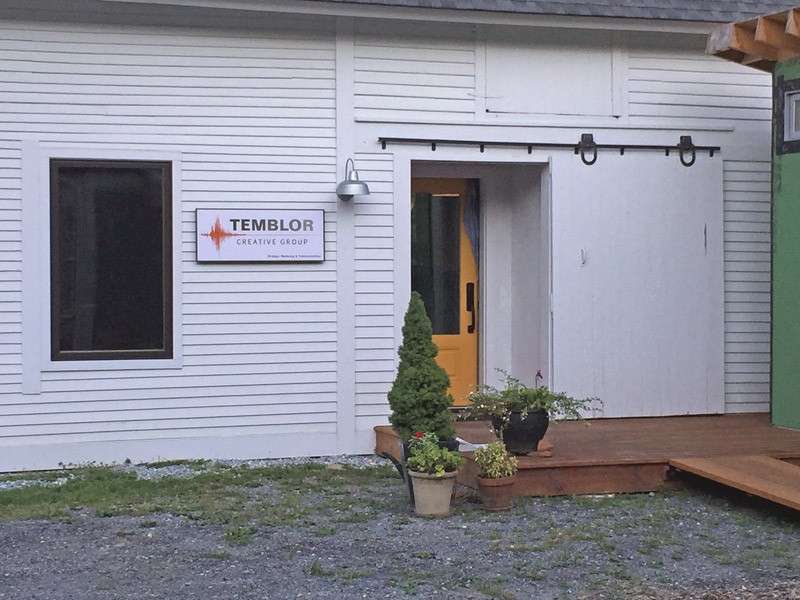 We moved into our new offices in May in the Vermont barn we rebuilt over the past year. It's still getting finished so we haven't put out a lot of photos of it yet. When we do, you'll see what a cool creative space we've made!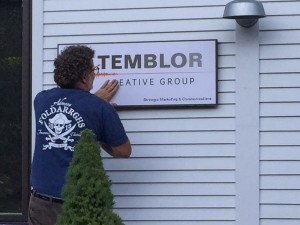 Until then, here are photos of our initial sign going on the front of the building. John is putting it up and — in a happy coincidence — he is wearing the tee-shirt from the pirate Treasure Chest that Anne won from one of our vendors back in 2013: the folder company Admore. Check out their annual contests—very engaging and clever.
Since our award was for a Pirate-themed contest, everything was geared to that motif, as you can see from the great pirate-speak version of the word "folders" on the back of the shirt "Foldarrghs!" It was a fabulous and fun surprise when Anne won the treasure chest in 2013, which we posted in photos on Facebook. The tee shirt, which Anne would have drowned in, went to John, and is still one of his favorites.
Above is the sign in situ. If you are in southwestern Vermont, stop in for a visit. Now we're much easier to find!