We Grow. We Learn. We Improve. So, too, Our Clients.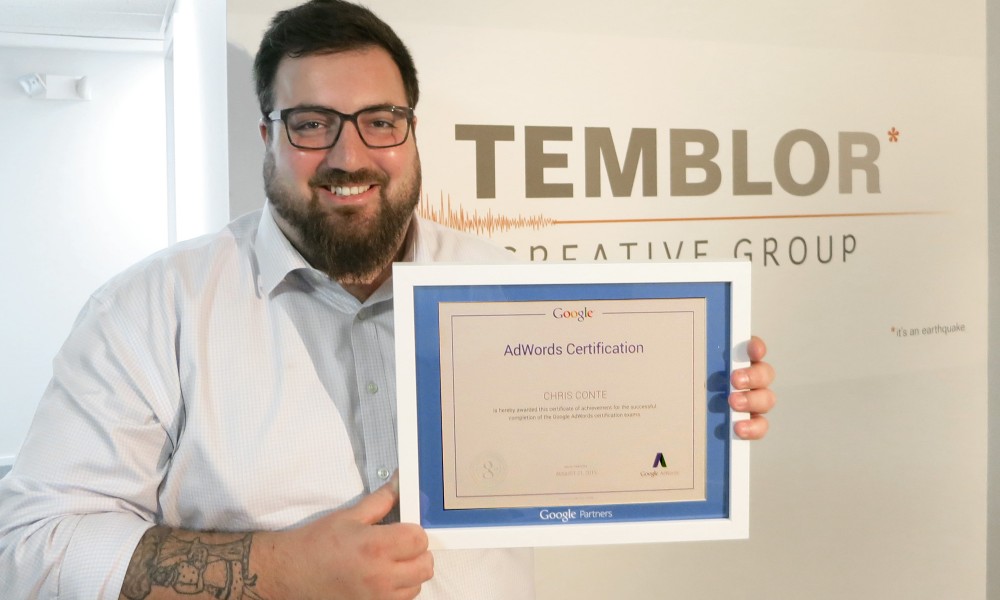 As we expand our areas of expertise at Temblor Creative Group (which now includes  banking, HVAC companies, real estate, insurance, and home accents for the B2C and B2B markets,) we are also continually honing our in-house skills.
We are proud to announce that Chris Conte, our PPC and SEO Impresario, recently earned his Google Adwords certification. Chris, who has been overseeing our clients' AdWords very ably for two years, formalized his knowledge by becoming accredited. He had to study and pass two tests in the arcane and mysterious world of AdWords. We are proud of his accomplishment and please that it extends our offerings to our clients.
It's thrilling to have an expert on staff in any capacity (we also appreciate expert coffee- making), but to have someone signed, sealed and delivered as a bona fide AdWords Champ is terrific. Come to us for your PPC. We'll help you grow.